CELEBRATING




Our LIBRARY

and COMMUNITY




With Two Great Events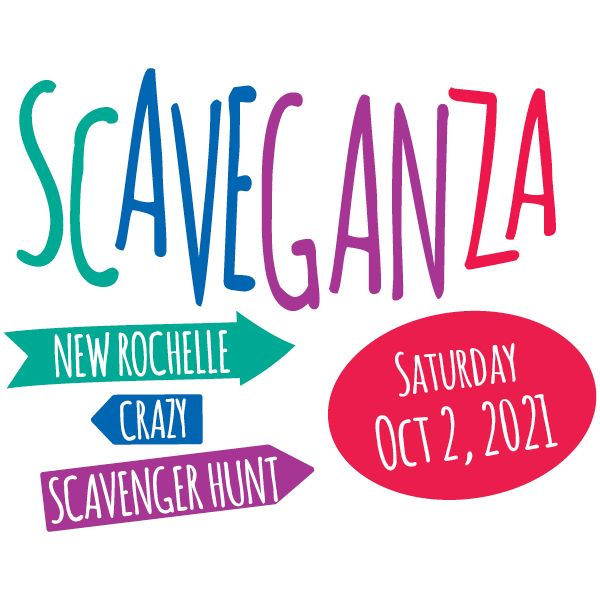 IF YOU LIKE DOING GOOD WITH A SIDE OF FUN COMPETITION, THIS EVENT IS FOR YOU!
Saturday, October 2, 2021
Game starts at 4 pm
Teams will gather at the Library to compete in a crazy city-wide scavenger hunt. Clues will lead teams to unique New Rochelle landmarks, including stops at sponsor locations. Participants will need access to a car and a smartphone. Everyone will return to the Library not a second later than 6pm for a Scaveganza After Party and Awards Presentation. This event will gather Library supporters from every corner of New Rochelle to raise funds, celebrate and build community-wide support for vital Library improvements.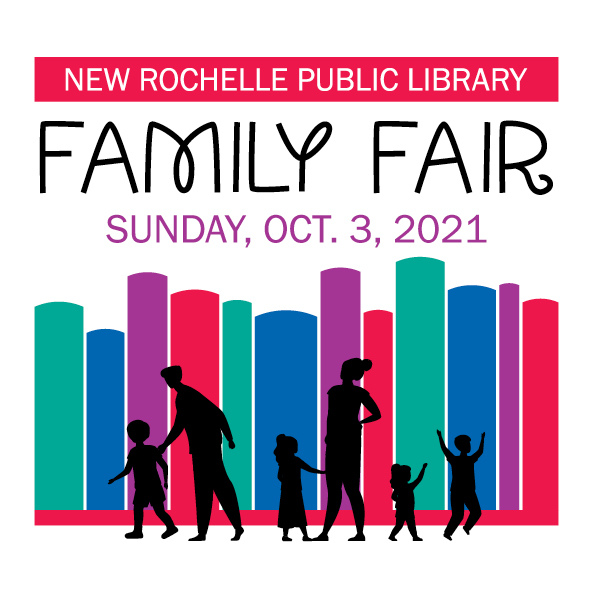 An Open House at the Main & Huguenot Children's Library Featuring Children's Book Authors, Entertainment, Crafts and a Cornucopia of Fun Activities showcasing the Library's rich programming and educational resources.
Sunday, October 3, 2021
1 pm to 5 pm
The New Rochelle Public Library's Main Branch is the centerpiece of a rapidly changing, revitalized downtown community, while the Huguenot Children's Library is unique in the County as the only free-standing children's library. Through their expansive, year-round creative programming, the two branches provide families invaluable resources that support learning, adventure and growth – all free to the public.
Join local politicians, community leaders and library supporters as we cut the ribbon and celebrate our newly renovated Second Floor which includes the Handelman Business Opportunity Center, Teen Center, Local History Room, private study areas and expanded Spanish language collection. This $560,000 renovation was funded by a NY State Grant and a matching grant from the NRPL Foundation.

Add your name to the growing list of businesses who support the vital work of the New Rochelle Public Library.
All sponsors will be invited to participate in our Scaveganza – Crazy City-Wide Scavenger Hunt on Saturday and have a Table Display at our Family Fair on Sunday.
In addition, all sponsors will be recognized proportionally at our events, on our website and in all our communications. These city-wide events will be a celebration of our community, our supporters and our return to in-person Library services.
YOUR SPONSORSHIP SUPPORTS
Ensuring that children in our community are ready to succeed in school and life through reading readiness, homework support, socialization and academic success
Connecting teens to an enhanced Teen Center offering digital media technology, 3-D printing, gaming, and a safe place to hang out
Providing employment, education and benefits counseling at the Handelman Business Opportunity Center
Connecting our senior population to social activities and lifelong learning programs
Helping our ESL population navigate available services, including Medicare, tax preparation and job counseling
Sponsors to Date: