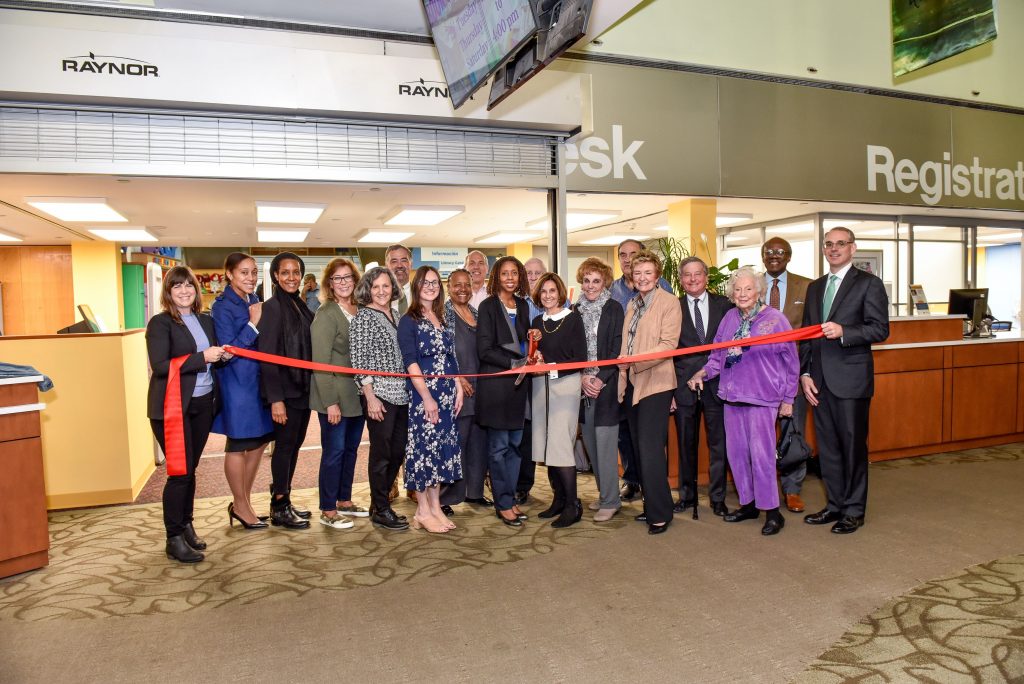 NRPL FOUNDATION WRAPS UP THE GATEWAY PROJECT CAMPAIGN AND PRESENTS A CHECK FOR $ 92,000 TO TRANSFORM THE HEART OF THE LIBRARY
The Gateway Project Campaign, the most significant modernization project the Foundation has undertaken in more than a decade, ended on September 30, making it possible for the Library to access a New York State Construction Grant that will dramatically reconfigure and renovate the interior entryway to the Library. The Foundation portion of the grant provides the community match component required to comply with terms of the funding.
Besides creating a more modern and attractive entryway to the main areas of the Library, The Gateway Project will make possible:
A New Standard of Service: The beautifully designed circulation desk will reach out into the lobby and be immediately visible upon entry. Self-service kiosks will allow patrons to quickly and confidentially check out, pick up and pay fees using cash, credit or debit cards. A designated ADA compliant counter and children's height counters will make our Library welcoming to all.
Safety and Security: The project includes an updated theft prevention system, a new security gate and an updated security station equipped with computer monitors. This will radically improve our ability to maintain a safe and secure environment for our patrons and staff.
Space and Efficiency: A backroom workspace is included in the new desk design, allowing better control and improved workflow for processing incoming and outgoing intra-library loan items.