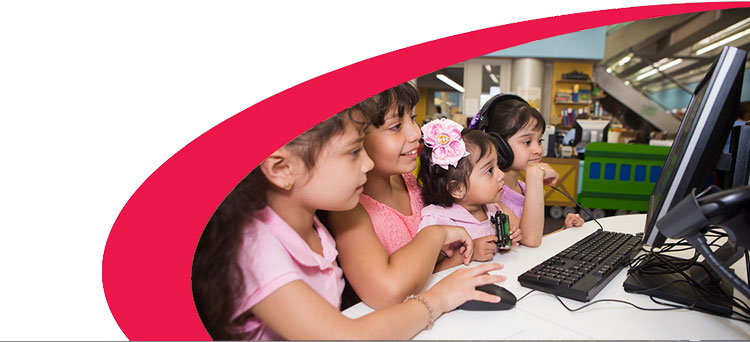 Make Your  Donation Today
Dear Friends,
It's not just the record number of people who are using the Library today — it's their diversity. The New Rochelle Public Library serves the entire community — from preschooler through senior citizen — and every age group in-between. The demand for services, resources and technology increases every day, and as our world changes, the Foundation provides resources to enable residents to keep pace. Bridging the digital divide has been a major emphasis of the Foundation's mission.
Since 1993, together we have raised more than $3 million to modernize the library to meet these growing needs. But this is an ongoing challenge. If we are to keep pace and maintain our residents' opportunities to learn, explore and improve their lives, we need your help.
Today we are asking you to give generously so that we can underwrite several important projects.  You can support a specific project, or just allow us to apply your valuable donation where it is needed most.
Thank you for being our partner. 
Sincerely,
Christina Selin, President
---
2018  Project Goals
New Computers for the Children's Room $8,000. Our specialized children's computers are in constant use. Purchased in 2009, they are slow and outdated. Help us replace them with newer, faster models loaded with software designed especially for children.
Laptops for the Business Opportunity Center $4,000. Hundreds of patrons use our Business Center to search for jobs and get help with resume preparation and business plans. Here they get one-on-one career guidance, as well as help in preparing for the GED and more advanced degrees.
New PCs for the Computer Center $11,000. Utilized from morning till night, the Computer Lab offers free classes for adults in Basic Computer Skills, Word, Excel, Internet navigation and more. 
Training and Mentorships for Teens $5,000.  Help us provide programming and mentoring from professionals to engage our youth and teach them new skills, utilizing the technology in our Digital Media Center.
Family Museum Pass Program $8,300.  This popular Foundation-funded program provides New Rochelle families free entrance to many area museums, including the Intrepid Air & Space Museum, American Museum of Natural History, MOMA, the Children's Museum of Manhattan and more. With your support we have dramatically increased participation in many other museums.