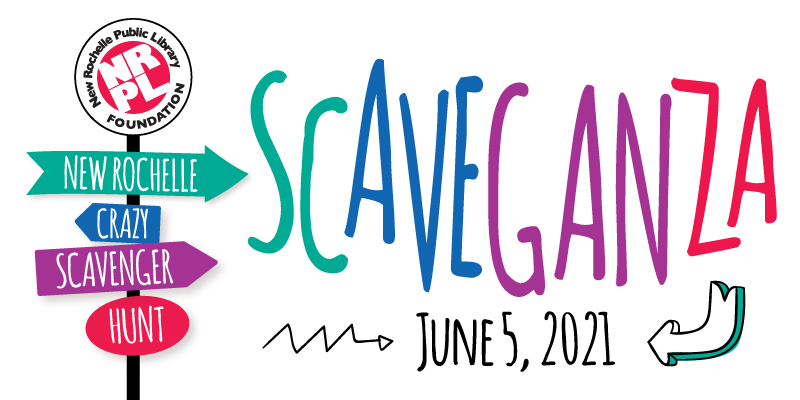 Saturday, June 5, 2021 • 4:00 – 6:00 pm
How Well Do You Know Your City?
If you like doing good with a side of fun competition, this event is for you! On Saturday, June 5, 2021 teams will compete in a crazy city-wide scavenger hunt.
Clues will lead teams to unique New Rochelle landmarks, including stops at sponsor locations. Teams will complete tasks and upload photos to earn points. Everyone will return to the Library not a second later than 6:00 pm for a Scaveganza After Party and Awards Presentation. This event will gather Library supporters from every corner of New Rochelle to raise funds, celebrate and build community-wide support for vital Library improvements.
Scaveganza After Party and Awards Presentation
Saturday, June 5, 2021 • 5:30 – 7:30 pm
Join Us in the Library Lobby for Music, Food & Awards Presentation