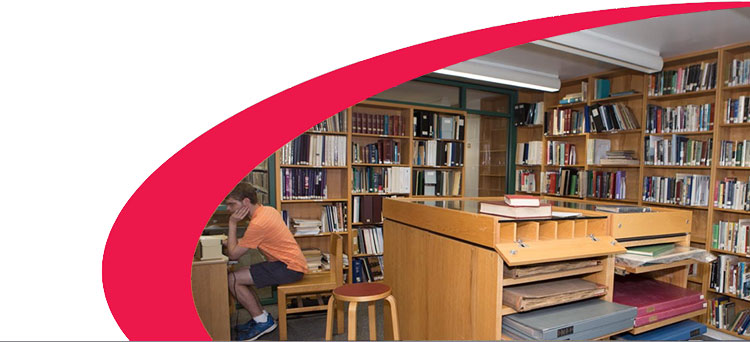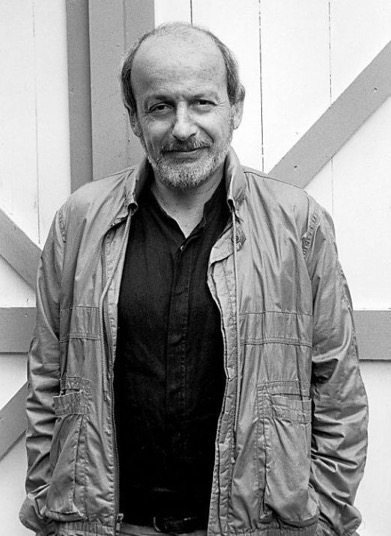 E.L. Doctorow, a proud New Rochelle resident and library advocate, was a leader in establishing our Foundation so that local residents have an organized way to support the New Rochelle Public Library. In 1993, on the occasion of the Library's 100th Anniversary, a Centennial Committee, chaired by Doctorow, was established to kick off the creation of the Foundation. According to City Historian Barbara Davis, "Doctorow got much of his inspiration from old newspapers and spent a lot of his research time in our Library's local history section, which was named for him in 1998."
The E.L. Doctorow Local History Room
In 1998 the E.L. Doctorow Local History Room was established by the Foundation. Located on the second floor of the library, it is a unique resource, accessible during regular library operating hours and containing several hundred non-circulating books. The reference collection includes: History of Westchester and New Rochelle Environs; History of New Rochelle; Genealogy of New Rochelle Families (descended from French Huguenot settlers); Who's Who in New Rochelle – with particular emphasis on New Rochelle artists and local authors – including Norman Rockwell, Frederick Remington, Cynthia Ozick, Faith Baldwin and Phyllis McGinley. The local history collection also includes maps, atlases, telephone directories, local school yearbooks, historical photographs, Official City of New Rochelle documents and oral histories.
E.L Doctorow – A Short Biography  
January 6, 1931 – July 21, 2015
Edgar Lawrence "E. L." Doctorow was an American author, editor and professor known internationally for his works of historical fiction and often described as one of the most important American novelists of the 20th century, Doctorow's works included the award-winning novel Ragtime (1975) which was inspired by Doctorow's house on Broadview Avenue in New Rochelle. Ragtime was adapted for a 1981 film and became a Tony Award winning Broadway musical in 1988. In 1998 Ragtime was named one of the 100 Best Books of the 20th Century.
Doctorow was born in New York City on January 6, 1931. He attended the Bronx High School of Science and studied philosophy at Kenyon College, graduating with honors in 1952. Following that he did graduate work at Columbia University, where he met his future wife, Helen Setzer. Doctorow served for two years in the U.S. Army and was sent overseas to Germany. In 1954 the Doctorows wed, and in 1959 they moved to New Rochelle. E.L and Helen settled first on Davenport Neck and then moved to the city's North End, to a house on Broadview Avenue where they raised their family.
Doctorow began his career scouting scripts for Columbia Pictures, then moved to the New American Library, eventually becoming Editor in Chief at Dial Press. Eventually, he left publishing to devote more time to writing and teaching. Doctorow taught at the University of California, Irvine; Sarah Lawrence College; Yale University Drama School; Princeton University; and held the Glucksman Chair in American Letters at New York University.
---
Some of E.L. Doctorow's Novels and Awards
1960 Publication of Welcome to Hard Times
1966 Publication of Big as Life
1971 Publication of The Book of Daniel – Nominated National Book Award
1975 Publication of Ragtime – Winner National Book Critics Circle Award
Named 100 Best English-Language Novels of the 20th Century by the editorial board of the Modern Library
1980 Publication of Loon Lake
1984 Publication of Lives of the Poets
1986 Publication of World's Fair – Winner National Book Award
1989 Publication of Billy Bathgate – Winner National Book Critics Circle Award & PEN Faulkner Award
1994 Publication of The Waterworks
1998 – Awarded National Humanities Gold Medal
1989 – Awarded the Edith Wharton NY State Citation of Merit for Fiction
2000 Publication of City of God
2005 Publication of The March – Winner National Book Critics Circle Award & PEN Faulkner Award
2009 Publication of Homer & Langley
2012 – Awarded the PEN Saul Bellow Award which is given to an author whose scale of achievement over a sustained career places him in the highest rank of Literature.
2013 – Awarded The Gold Medal for Fiction by the American Academy of Arts and Letters