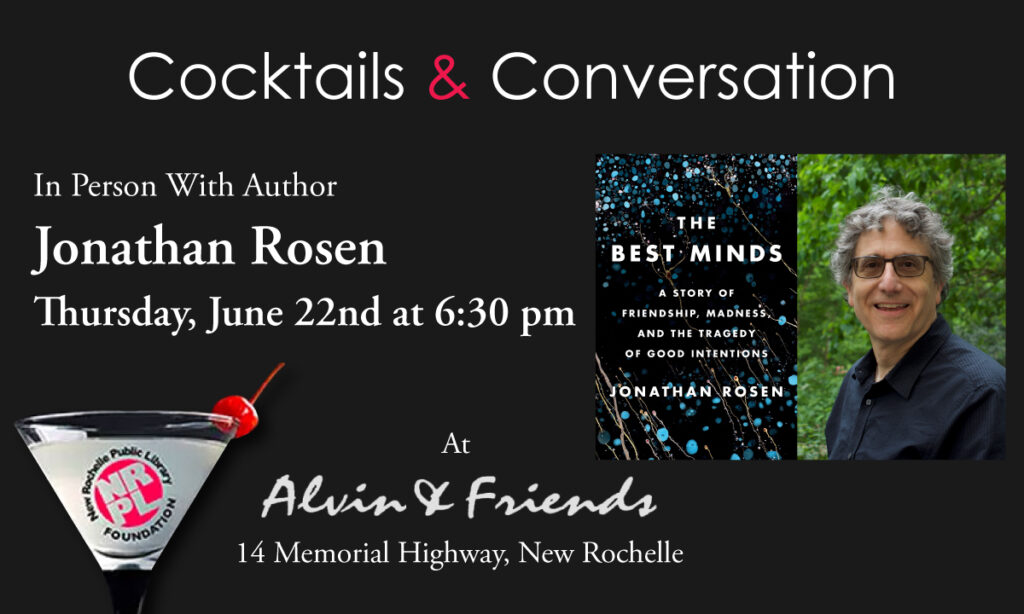 Jonathan Rosen is the author of The Best Minds: A Story of Friendship, Madness, and the Tragedy of Good Intentions, which The New York Times calls "an act of tremendous compassion and a literary triumph."
Tickets cost $60 and include delicious nibbles and two drinks.

The Best Minds begins in New Rochelle when Jonathan and Michael meet as 10-year-olds. It is a story about friendship, guilt, competition, the mystery of identity, and the longing for happy endings that, in the words of Mayor Noam Bramson, "surely must be the best account ever written of growing up in New Rochelle." It is also a far-ranging exploration of our legal, medical, and cultural responses to severe mental illness that Peter Kramer, author of Listening to Prozac, calls "A moving evocation of childhood friendship that morphs into a devastating evocation of mental illness …a harrowing tour de force."
Copies of The Best Minds will be available for purchase and signing at the end of the evening thanks to our friends at Bronx River Books.
Proceeds from this event will benefit the New Rochelle Public Library Foundation.