On October 22nd, NRPL Director Tom Geoffino, joined by NRPL Board of Trustees President Dierdra Clark and NRPL Foundation Board member Lynn Green, presented 40 T-Mobile WiFi Hot Spot units to Interim Superintendent of Schools Dr. Alex Marrone. Each of the 40 LTE hotspot devices can connect up to 15 devices, and provides 5GB unlimited high-speed data on the T-Mobile network.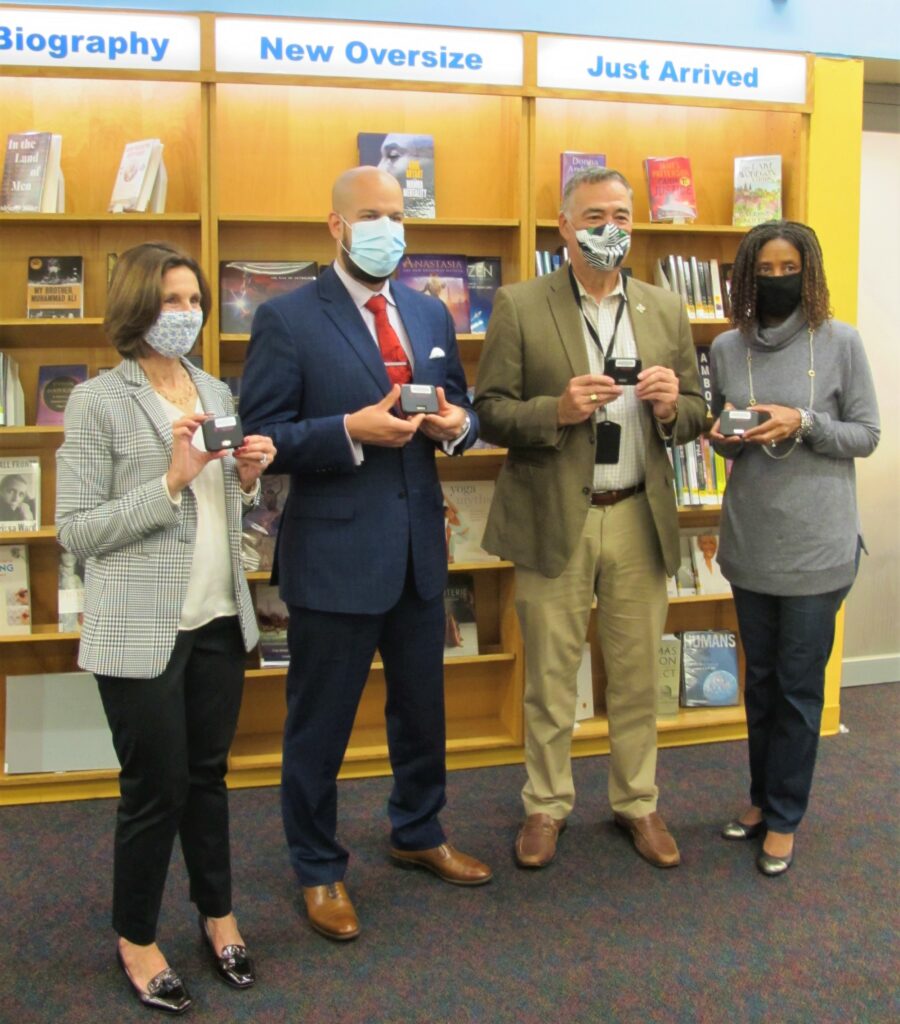 Bridge the Digital Divide
Last spring as New Rochelle's School District struggled to implement remote learning it had to confront a stark digital divide: In a city with 10,000 students there more than 1,000 living in homes without Internet access. It was clear that the situation would contribute to a gaping educational chasm.
Made aware of this challenge – and motivated by the New Rochelle Public Library's mission to provide fair and equal access to information — the NRPL and the New Rochelle Public Library Foundation launched an effort to provide the community with Mobile WiFi Hot Spot units, to be loaned to library patrons without internet access at home. "The library mission is all about making resources available to the community," explained NRPL Director Tom Geoffino. "It is the cornerstone of what we do."
The NRPL Foundation pledged an initial $10,000, but community response helped leverage a much larger project. New Rochelle residents responded generously to the Foundation's fund-raising efforts, donating $22,000, while NRPL staff, in conjunction with City School District administrators, investigated the most effective way to help the most students.